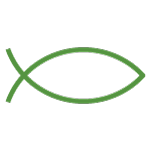 Nursery through 6th Grade
Please contact NEBC's Children's Ministry Director, Adrienne Lehmann with questions about any of our children's programs below.

All NEBC staff, leadership and volunteers involved in children's programs are required to undergo a background check and follow the NEBC "Safe Place" guidelines. Please contact church office for a copy.
Awana
Fridays 6:30-8:00 PM
For children in preschool through 6th grade. Awana is a weekly kid's club that meets during the school year. The goal of Awana clubs is to lead children to know, love and serve Christ. Winter/Spring 2019 Awana Calendar | More Info
Sunday School
9:00 AM
For children age 4 through 6th grade. We offer three Sunday School classes for kids: preschoolers, K-2nd grade, and 3rd-6th grade. Through Bible lessons, storytelling, discussion, activities and crafts, the Gospel and Bible truths are communicated using The Gospel Project curriculum.  More Info
Children's Church
Sundays @ 10:00 AM
For children age 4 through 4th grade. Children begin in the sanctuary with the adults and are dismissed before the sermon. Children's Church begins with singing, then the 4 and 5 year old group and 1st-4th grader group attend separate Children's Church classes. Both groups use The Gospel Project curriculum. More Info
Nursery Care
Sundays @ 9:00 AM and 10:00 AM
For infants and children through age 3. Care is provided in a safe and nurturing environment during Sunday School and the Sunday morning worship service. More Info
Vacation Bible School
Summer 2019 / Date TBA
Our Vacation Bible School is an exciting part of our summer schedule! Please check back for more information.
Upcoming Children's Events