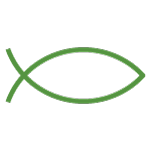 welcome
SERVICE TIMES
Sunday Worship 10:00 AM
Sunday School for All Ages 9:00 AM

what to expect
Sunday morning worship is the main gathering time for worship and fellowship at New England Bible Church. You can expect to be greeted as you come up the walk. Friendly faces will help you and your family get where you need to be.
Once our service starts, you will hear a mix of traditional and contemporary music. Nearly every sermon is exegetical in nature; that is, an explanation of what God has to say to us through the Bible.
Children from birth to fourth grade have their own special programs during the service, but you are welcome to stay together as family if you choose.
At New England Bible Church, people come in suits and dresses, and jeans and shorts. We want you to come, join us, and worship.
what we believe
At New England Bible Church, our desire is that everything we teach and do be based on God's Word. Through the Bible, God has given us exactly what we need to know about living life, loving others, and knowing Him. Follow the link below to view our complete Statement of Faith.
Elders
Dave Gerry
Pastor Tyler Thompson
Paul Cote
Sal Escobedo
Deacons
Joel Hickey
Rob Lehmann
Joe Mangum
Mark Ploude
General Treasurer
Assistant Treasurer