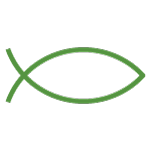 As iron sharpens iron; so a man sharpens the countenance of his friend.
Proverbs 27:17
About
This ministry helps men develop their relationship with the Lord, perfecting and sharpening each man as he seeks a set-apart life in Christ. Build your house on the solid rock of Jesus Christ through:
The power of prayer
Discipleship
Solid biblical study
Service
The authentic pursuit of excellence
Accountability
Weekly Meetings
Adult Sunday School—9:00 AM
Wednesday Morning Bible Study—8:00 AM / Study meets at NEBC during the school year. All men are invited. Study begins 9/12.

Man Camp 2019
Camp Maranatha in New Durham, NH
For men ages 5-95
3 Buffet meals and snacks
Friday night bonfire
"Amazing Race" competition
Free time activities: kayaking, fishing, hiking, volleyball, ultimate Frisbee, basketball, GaGa Pit, archery, giant slingshot, shooting range, napping and more!
Cost TBA